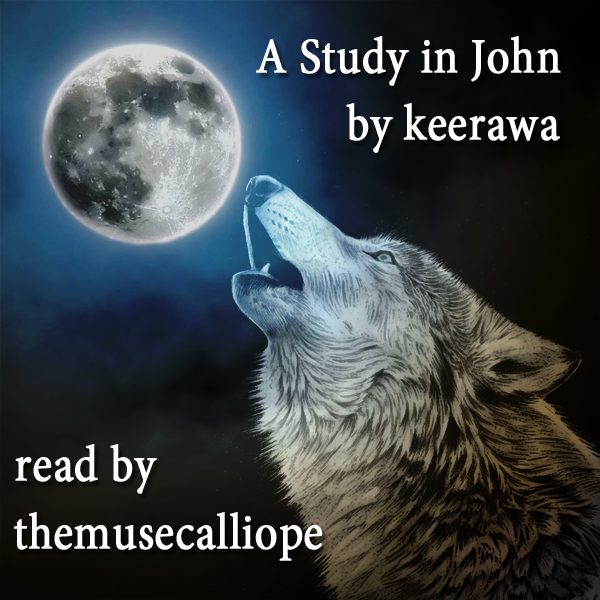 Fic: A Study in John
Fandom(s): Sherlock BBC
Characters/Pairing: Sherlock Holmes & John Watson
Writer: keerawa
Reader: themusecalliope
Rated: Gen
Summary: Sherlock would have pursued John's secret to places far more wild and remote than Dartmoor.
Length: 48:05
Music credit: Vitamin String Quartet - My Songs Know What You Did in the Dark
Cover Art: koshvader
Download: MP3 unzipped | Podbook

Notes:
This one is for keerawa who won me in a fan auction months back. But finally, after program crashes, computer weirdness, hardcore podblock, and Real Life stuff...Here it is!!! I'm so sorry it took so long. I love this fic, so I was very happy to record it. (It's done! *throws a party*) As usual, many thanks to Paraka for hosting my podfic. And extra thanks to my hubby for the podcover.
(my podfic masterlist)